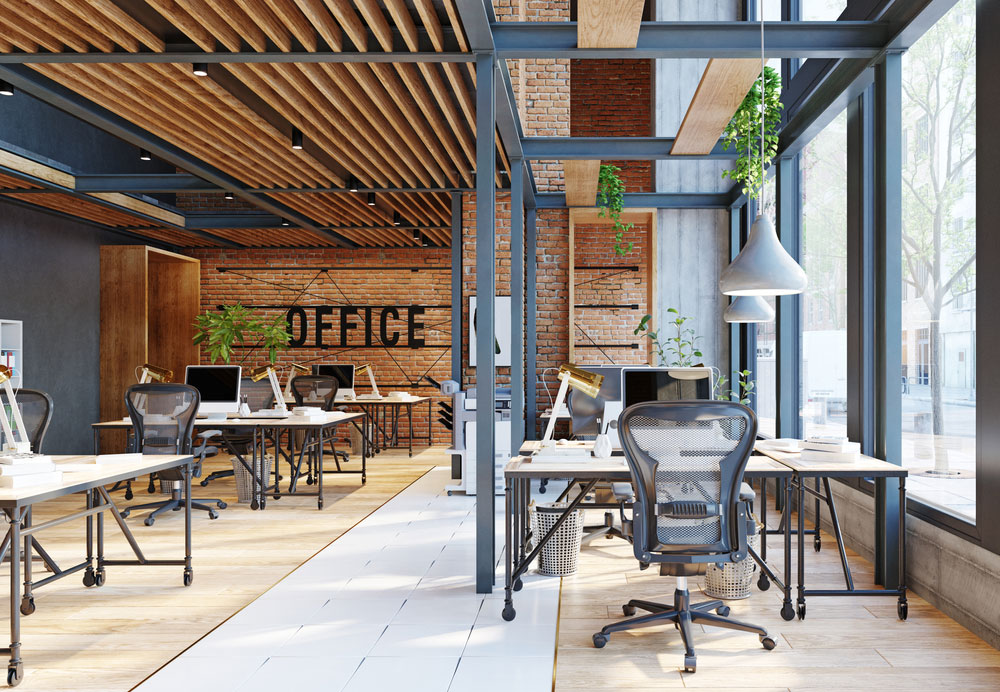 3 Simple Ways to Pick the Perfect Desk For Your Office Space
July 1st, 2022
Your office is a place of productivity. Moreover, the appearance and layout of your office can also help create the right atmosphere which can dictate the general mood of your workplace. All of these variables blend together to produce an exceptional work environment. As such, it's important to ensure you have a quality office desk in order to optimize comfort, and as a result, bolster work performance.
For these reasons – in addition to many others – the right office furniture setup is essential. And that's why we here at Alberta Office Furniture serve businesses by providing office desks in Calgary, Edmonton, Fort McMurray, and other Alberta areas. Keep reading to learn how to select the ideal desk for your office.
1. Take Accurate Measurements
Take an inventory of your current office layout. Do your best to take accurate measurements of the area where the placement of your office desk will be. Is it a small space? Is it within a cubicle? Is there an open floor plan setup; allowing you to work side-by-side with your associates? Or is there a closed-door office setup? This is important, especially if you're selecting a certain desk variation, as you'll need to ensure it's a snug fit in the area you'll be working in.
This is also applicable to home offices as well. Can you allocate a sizable part of a room for the arrival of your desk? Take the correct measurements to see where you're able to comfortably work without having to compromise on any of your necessary living space.
2. Determine Your Budget
When you have the accurate measurements, you are now ready to start sorting through the selections and pinning down the right office desk. And one of the best ways (outside of accurate measurements) to narrow your search, is to determine your budget. It's at this point where you'll want to decide on a price range that you can comfortably spend. There are many types of premium office desks; all varying at different price points.
With such a vast array of workstations, from large and elaborate to small and modest, whatever you need (and can fit into your budget) is sure to be available. And once you have your budget, you'll be in a much better position to find the right office desk for your workspace.
3. Choose Your Furniture Style
Once you've covered your measurements and have your budget set, it's now time to think about the furniture style you're going for. What's your preference in regard to the overall appearance of your office? Are you going for a more old-fashioned style? Then perhaps a timeless office desk may be your best choice. Do you prefer something a little more modern and new-age? Then consider a levels office workstation for a more contemporary appearance.
There are also more unique desk options available. Consider a standing desk if you want to move away from the sedentary positioning of a typical seated desk. Additionally, there are also corner desks, which help maximize unused space and offer easy accessibility. And of course, the L-shaped desk, which conveniently places everything within arm's reach is also available.
Conclusion
The utility of a workstation cannot be underestimated in the office environment. Whether it's in the workplace on the job, or an at-home office where you work remotely – having the right desk can do wonders for both your comfort and productivity.
At Alberta Office Furniture, we offer a myriad of office workplace furniture and services. Everything from packaged pricing and leasing options, all the way to space planning and design services, as well as delivery and installations.
And with over 20 years of industry experience, you can feel confident knowing that your office space is in the hands of true professionals who can take your space to the next level. Contact us today for more information or request a quote for your home office project.