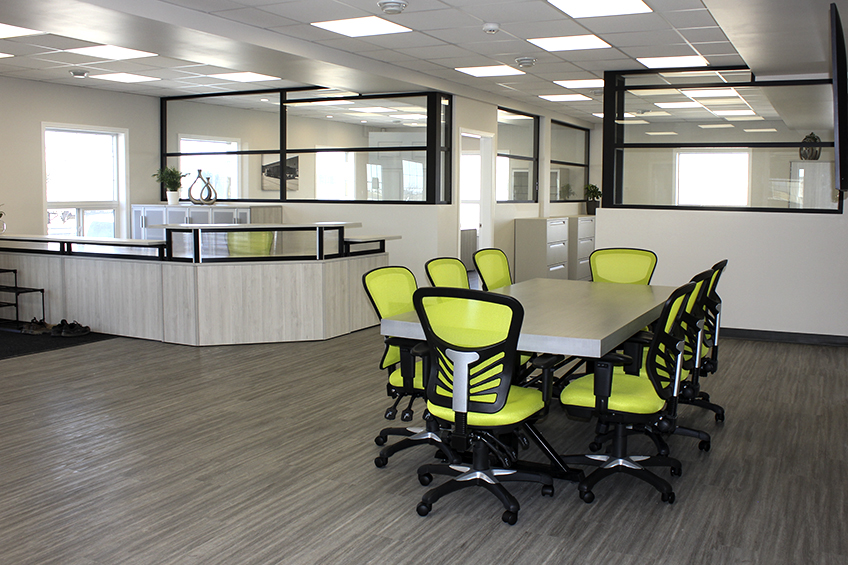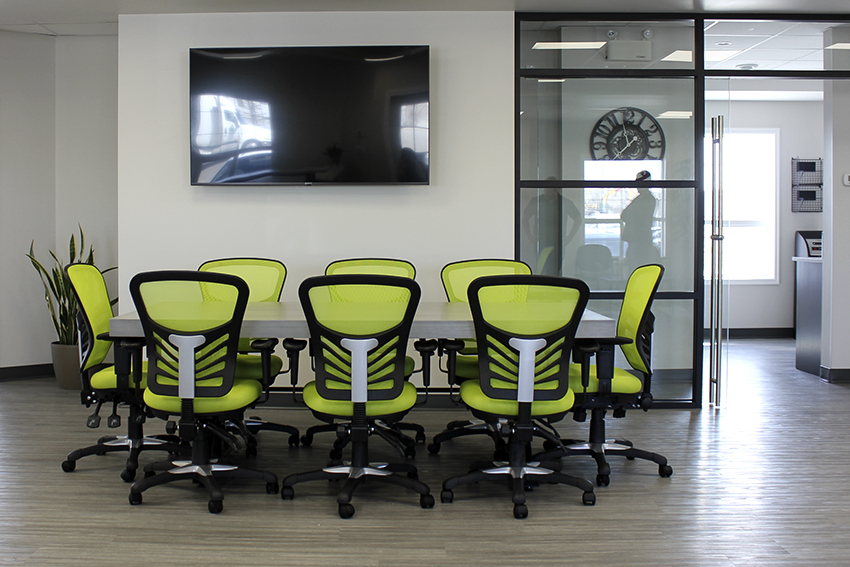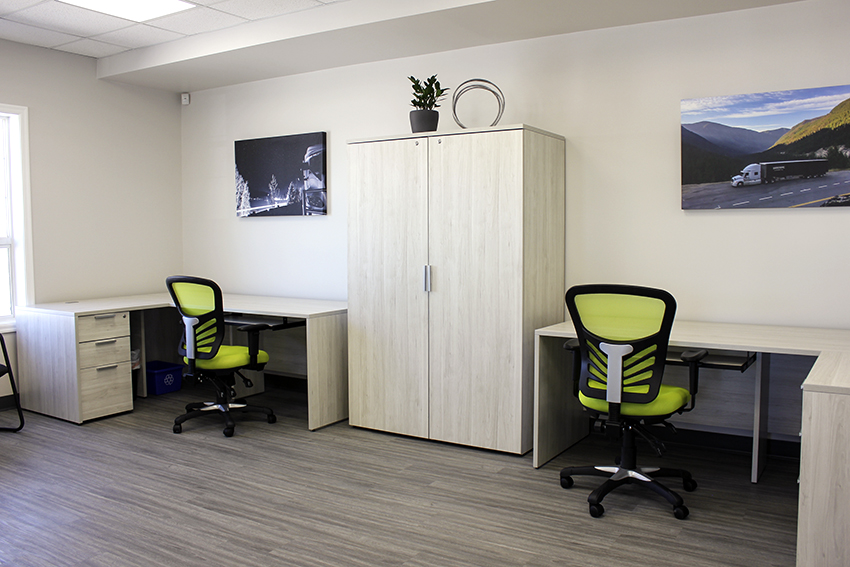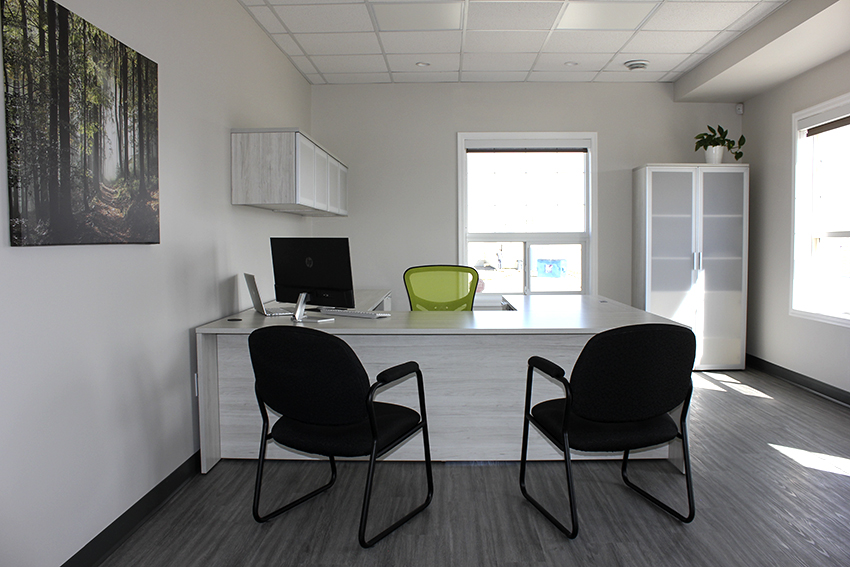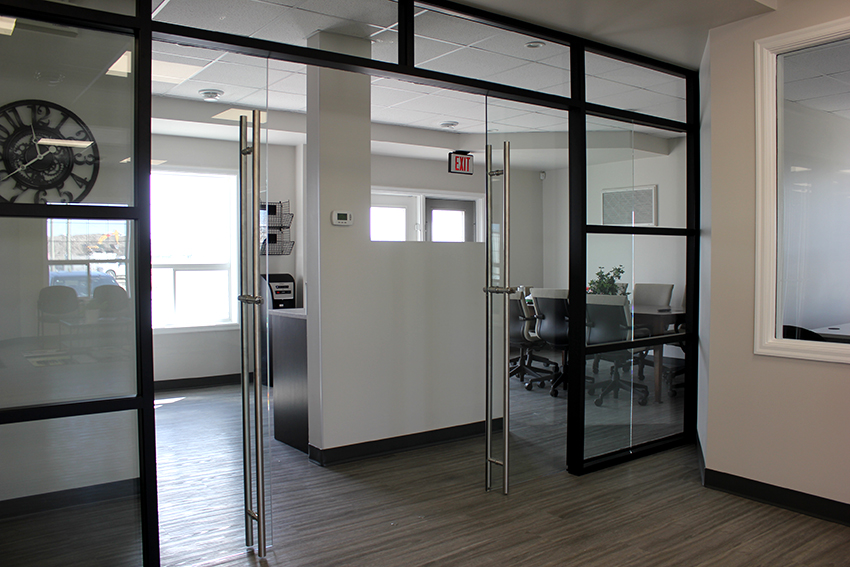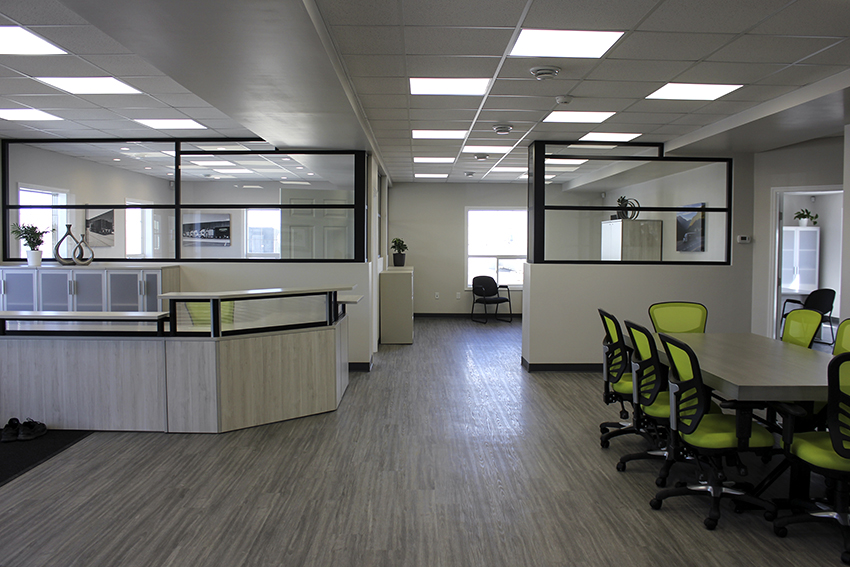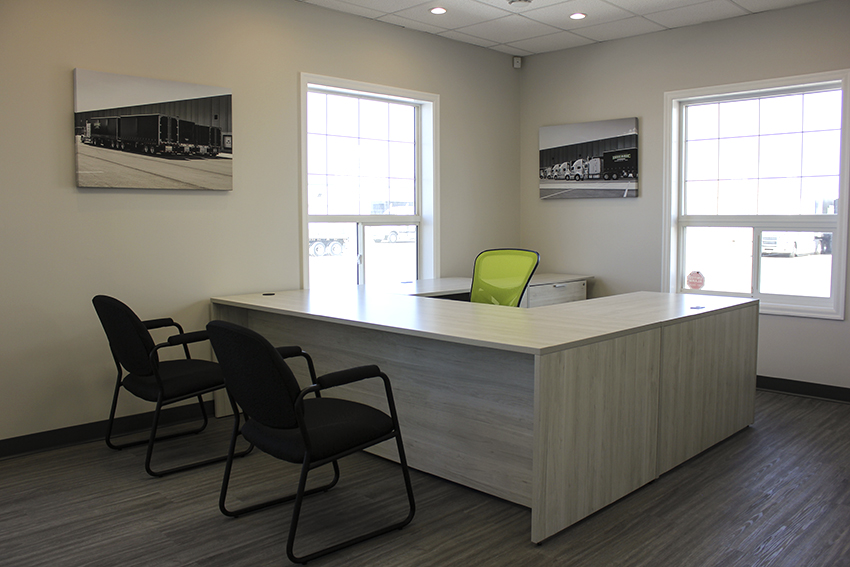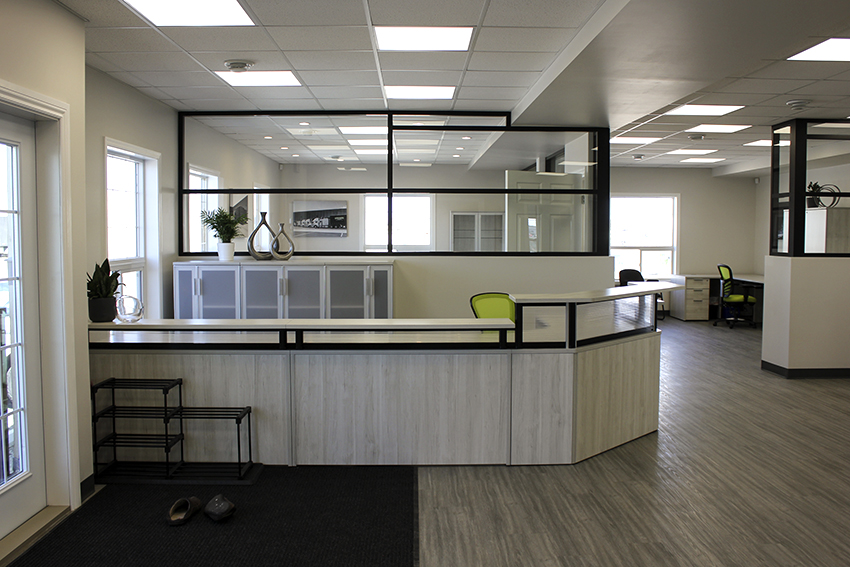 Overview
Bremic Carriers construction office has been skillfully designed, featuring the use of Wall-Tek Demountable walls for versatile and adaptable spaces. The reception area showcases a custom heartwood gallery reception desk, adding a touch of sophistication. In the private offices, Innovations executive desks provide functionality and style, while the shared workspace is furnished to promote collaboration and productivity.
Features
Wall-Tek Demountable Walls: Also known as modular walls, are removable partitions that can be dismantled and moved to other locations without producing any wasteful materials.
Innovations Executive desks: These executive desks give you the flexibility to incorporate additional workstations according to your budget, all while maintaining uncompromising quality standards.
Heartwood gallery reception: The 388 Series stands out as our most sought-after collection, offering a comprehensive solution for a wide range of office furniture needs. This series prioritizes durability and style.