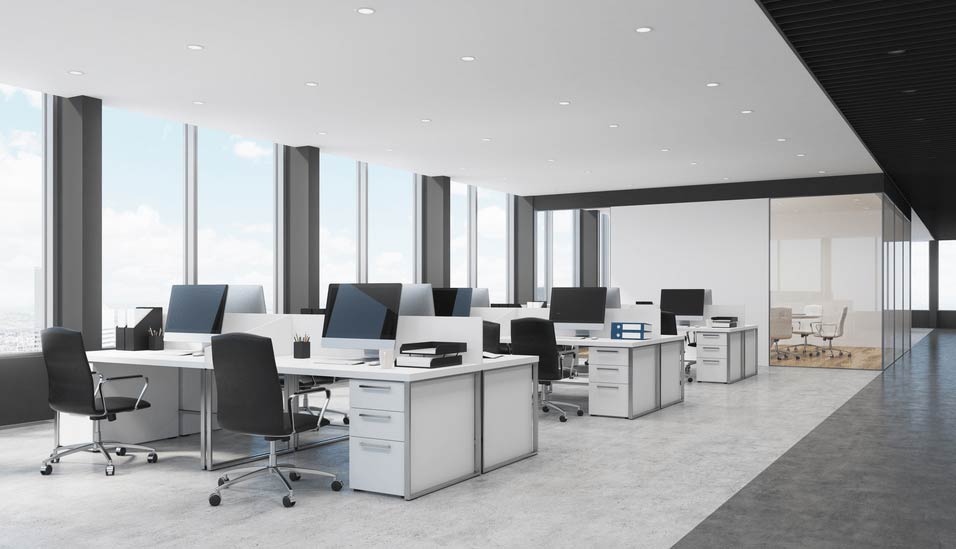 A Simple Guide for Office Desks: How to Choose the Right Desk for Your Workspace
August 1st, 2022
Few things can tie a workspace together like the presence of an office desk. Whether you're interested in corner desks, standing desks, L-shaped desks, or any other desk variation, the outcome is the same: to fill the room, create a sense of cohesion, and allow you to get your most important work done.
But you may wonder what type of desk is most suitable for your unique space. After all, every office is different in size, layout, and appearance. This notion will require your due diligence when searching for a new office desk.
At Alberta Office Furniture, we have decades of experience in workplace design and office desk services in Calgary, Edmonton, and Fort McMurray. As a result, we've compiled a simple guide for your office desk selection.
Best Desks to Purchase
There are many desks and workstations available for your office space. For example, do you want a high-powered executive desk or a versatile adjustable desk? Or a regular computer desk? Regardless, there is a desk available for you. View the list of possible desk selections below to see which is most appropriate for your office space.
Adjustable desks: Perfect for versatility, adjustable desks allow you to switch between sitting and standing throughout your day.In addition, these height desks will enable you to raise or lower your work surface to whatever height is most comfortable at the time.
L-shaped desks: With two connecting pieces—a desk and a return, L-shaped desks come in many sizes and styles. The desk is usually more oversized, while the return is slender and designed for additional space for the work surface. L-desks are great for almost anyone who needs more desktop space while in the office.
Executive desks: Typically employed in big offices with an abundance of space, executive desks are almost always equipped with sizeable drawers for accommodating office supplies and documentation. Executive desks are perfect if you require elbow room supplied by a spacious desk.
Computer desks: Similar to executive workstations, computer desks are simply scaled-down versions with ample surface room for a desktop computer. The best applications for computer desks include home offices and spaces too small to be considered for a larger executive desk.
Writing desks: With a table-like composition, a writing desk offers an ample work surface. Its subtle design will typically provide simple accommodations such as a pencil drawer or possibly a keyboard tray underneath the work surface.
Corner desks: Designed for corner room applications, a corner desk differs from L-shaped desks due to user positioning. The user sits in the spherical corner instead of at the sides of the L configuration.
The Right Size Desk to Purchase
The desk size you select is determined by your office space and the work you'll be performing. Follow these steps to find the right size desk for you and your office space.
Measure your office space: Get the parameter of your office space. This step is how you'll determine the size of a desk most appropriate for your area. When choosing the footage, allow a minimum of two feet of space around it.

Measure staircases & doorways: The desk can't serve its purpose if it doesn't fit through the office entranceway. Choosing a smaller desk may be wise if narrow doorways or thin stairwells occupy your building. Ask your supplier if they provide installation services or if the desks can be taken apart for easy positioning.
In Summary
Selecting a suitable office desk for your workspace is simply a matter of preparation—measurements, office space footage, desk type, etc. Once these components are understood, choosing the right desk becomes obvious. But you should take these preliminary actions before making any purchases.
Alberta Office Furniture offers furniture and office design solutions to companies across Alberta. These services include space planning and design, packaged pricing and leasing options, and delivery and Installations. Contact us today for additional information, or request a free quote if you're interested in learning more.