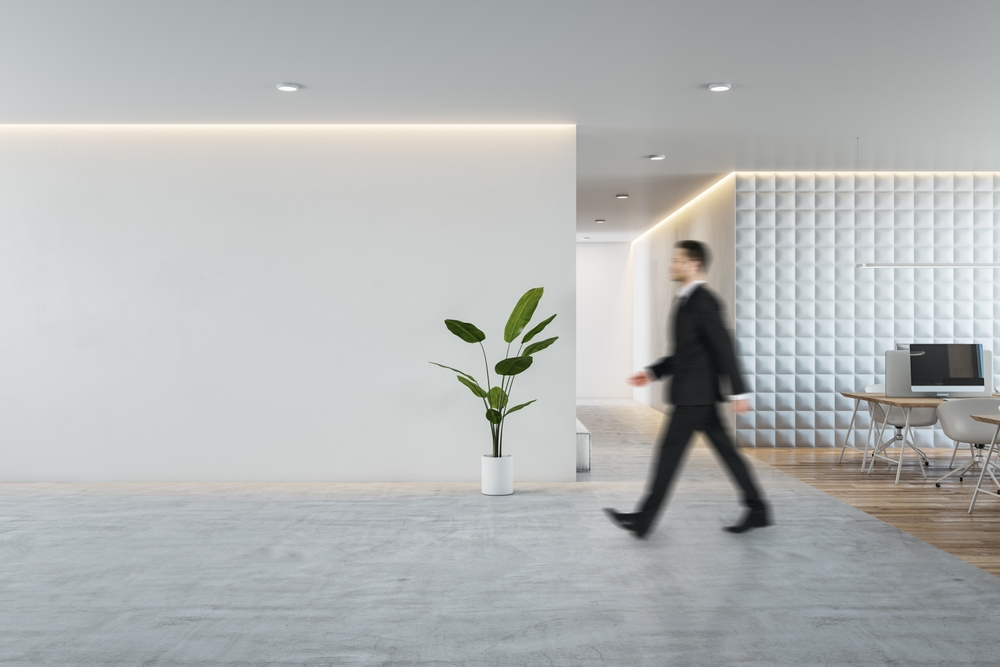 DIRTT (Doing It Right This Time): Office Walls
September 20th, 2023
Here's an insider tidbit: DIRTT stands for "Doing It Right This Time." But now, let's delve into its significance.
Traditional construction methods often have setbacks like inflexibility, environmental concerns, noise, and mess. These methods sometimes fail to adapt to evolving needs, making workspace technology updates challenging.
Enter DIRTT: An acronym that stands for "Doing it Right the First Time," promoting sustainability, adaptability, and a cleaner process, presenting a compelling alternative for office spaces. This article will cover why installing demountable office walls is a perfect example of this term!
DIRTT Office Demountable Walls
Let's face it; Contractors and renovations are expensive, needs permit, and the process can take a long time. So it's best to do it right the first time.
Demountable office walls redefine the construction of modern office spaces, offering adaptability to meet evolving business needs, coupled with a strong commitment to sustainability by using eco-conscious materials and reducing waste.
These walls are not only cost-efficient in the long run, reducing labour and wastage, but they also allow for aesthetic customization that mirrors a company's brand, integrating technology seamlessly into the design.
Moreover, these walls' swift and quiet installation minimizes disruptions, enabling businesses to maintain their operational rhythm.
The Benefits of Choosing Alberta Home Furniture
Choosing Alberta Home Furniture (AOF) for your office needs has many benefits tailored for the modern business:
Immediate Design Process – Unlike renovations that often require contracting approval with the city, opting for AOF's office furniture allows businesses to commence the design process immediately, eliminating bureaucratic delays.
Financing Options – Additionally, AOF offers financing options, making it financially feasible for businesses of all sizes.
Interior Design Experts – With our expertise in interior design, AOF ensures that the furniture not only meets functional needs but also elevates the aesthetic appeal of the workspace.
Tax Write-Offs – Furthermore, businesses can benefit from tax depreciation write-offs, as office furniture falls under allowable tax deductions for small businesses in Canada. This provided yet another incentive to invest in quality furniture solutions!
Create Your Dream Office While Sticking to Your Dream Budget
The traditional approach to office construction has served its purpose, but as the business world evolves, so do the needs of office spaces. DIRTT's philosophy of "Doing It Right This Time" is not just a slogan but a promise evident in installing demountable office walls!
Alberta Office Furniture offers office furniture solutions, space planning and design services, package pricing on office furniture and accessories, package pricing, professional delivery and installation services, and office moves.
We offer office furniture solutions throughout Calgary, Edmonton, and Fort McMurray. Contact us today and visit our showroom!
DIRTT Office Walls Frequently Asked Questions
1. How do demountable office walls support the DIRTT's approach?
DIRTT, standing for "Doing It Right This Time," emphasizes sustainable and customizable interior construction. Demountable office walls align with this philosophy by being eco-friendly and flexible, allowing for easy reconfiguration with minimal waste, thus offering a more sustainable alternative to traditional construction.
2. What industries does DIRTT cater to?
DIRTT offers solutions for various industries, including healthcare, education, office spaces, residential, and more.
3. How does DIRTT impact project timelines?
DIRTT's mantra emphasizes the importance of precision, planning, and efficient execution. When applied to project timelines, this analogy suggests that by investing time and resources upfront in proper planning and decision-making, projects can avoid costly delays, revisions, or rework. As a result, projects are more likely to stay on schedule, minimize unforeseen obstacles, and ultimately save time and money by getting things right from the outset.
4. How does DIRTT's philosophy relate to the time-saving benefits of their demountable office walls compared to traditional construction methods?
DIRTT's mantra underscores the value of efficiency and foresight in construction. When comparing demountable office walls to traditional construction methods, this mantra becomes particularly relevant. Demountable walls can be installed more quickly than conventional drywall, resulting in shorter project timelines. Moreover, since they're designed for adaptability, future space reconfigurations can be achieved without the extensive demolition and rebuild processes associated with traditional walls.